Discord Extreme List version 5.2 adds a bunch of new features!
LGBT server site
One of the big updates in v5.2 is our new site for LGBT servers! (shown in screenshot above) Go to our new domain discordextremelist.gay to see the LGBT-oriented servers in our server list. Servers can opt into the LGBT site by enabling the "LGBT Community" tag in the server edit page, but they will need to be approved by our moderation team to show. This can also be accessed from the main servers page: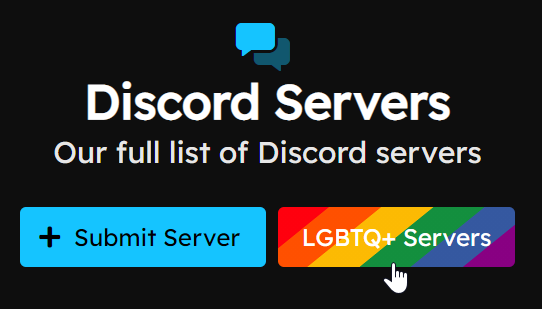 Light theme
We have added a light theme (shown in screenshot above), for the users who may have trouble seeing content clearly on our dark themes. The light theme joins our current black and dark themes. Users can switch to the new light theme in account preferences: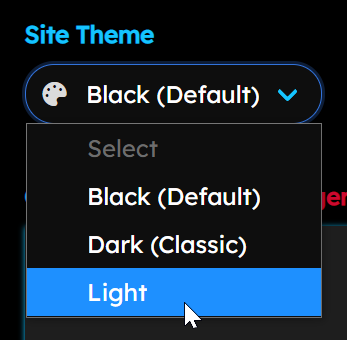 Added languages 🇫🇷 French and 🇵🇹 Portuguese
These new language options join our existing languages: English, German, Hebrew, Hungarian, Spanish, and Turkish.
Coming Soon: Server Preview
We have added a Server Preview experiment for server listings, letting users preview and interact with the server right on the listing page! This will let users see what a server is like before deciding to join it. This feature is powered by WidgetBot.io. Server Preview is currently an experimental feature and can only be seen by users which enable Experiments in user preferences. We hope to enable this feature for all users soon.
For bot developers
The html element now has a theme class: it will be theme-black, theme-dark, or theme-light. This is so you can write custom CSS in your bot page that targets specific themes by putting the theme class selector before your css rule.
You can now set a command as your bot's privacy policy instead of a link.
Remember that having a privacy policy command or link set will be required starting August 18 because that is when Discord's updated Developer ToS goes into effect.
Other added features
Added submit buttons on list pages for bots, servers, and templates, for visibility for users who are not logged in
Now checks if submitted bot page WidgetBot IDs are valid and that WidgetBot can access them
Other notes